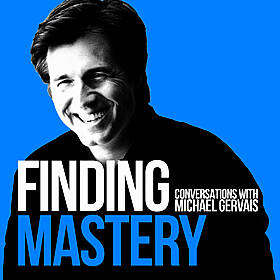 Dr. Rachel Zoffness on the Science of Pain: Myths, Truths, and Understanding
20 July 2022 - 1 hour 2 mins
Podcast Series
Finding Mastery
This week's conversation is with Dr. Rachel Zoffness, a medical educator and disruptor who is revolutionizing the way we understand and treat pain. 
By trade, Rachel is a trained pain psychologist, a Visiting Professor at Stanford, an Assistant Clinical Professor at the UCSF School of Medicine, and a consultant on the development of integrative pain programs around the world.
She is also the author of The Pain Management Workbook, which merges pain neuroscience with psychology – brain with body, physical with emotional – to get to the heart of true pain management. 
If you or someone close to you lives with any kind of pain or discomfort – which I'm guessing is true for many of us – I thi...