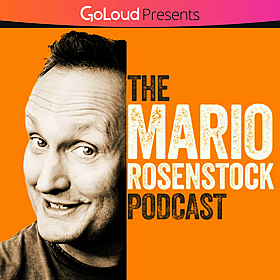 REPOST: Daithi O'Se gets the bualadh bos
25 August - 58 mins
Podcast Series
The Mario Rosenstock Podcast
Watching the Rose of Tralee this week reminded me of the brilliant episode we recorded last year with Daithi O'Se. Daithi was in top form when we met, the Rose was back after a two-year hiatus and he was raring to go. We chatted about what its like hosting the festival (and how he gets in shape in advance), what makes Kerry people so unique, his new cottage renovation project, and he even teaches me a few cheeky words in Irish!
COMEDY
Daithi and I weren't the only ones talking about the Rose of Tralee - my colleagues in the podcast world were too, including Vogue and Joanne of My Therapist Ghosted Me, and Eamon Dunphy of The Stand. Enjoy! Mario 
The Mario Rosenstock Podcast is produced...