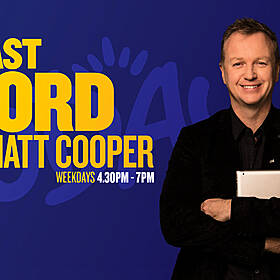 The Very Last Word - 25/01/20
24 January - 48 mins
Podcast Series
The Last Word with Matt Cooper
Listen back to some of the highlights of The Last Word from this week, including:
Our resident tech expert Andy O'Donoghue talks about plans for a new ethical and sustainable smartphone.
Bestselling author Rob Doyle shares his favourite music, movies, TV and more in this week's Culture Club.
Michael Sheridan brings us the latest motoring news.
Dee Molumby and Brian Lloyd look back at the career of the late Monty Python star Terry Jones.