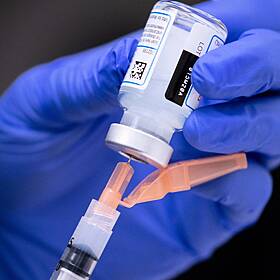 How Do We Speed Up Vaccine Rates For Ireland?
23 February - 9 mins
Podcast Series
The Last Word with Matt Cooper
All EU member states have had equal access to COVID-19 vaccines based on their population size.
Despite this, the health authority in Denmark has said that everyone in the country will be offered a vaccine by the end of June, which is a far quicker timeline than in Ireland and other EU countries.
So what explains the difference, and how can we catch up?
We spoke to Kingston Mills, professor of experimental immunology at Trinity College Dublin.
[audio mp3="https://media.radiocms.net/uploads/2021/02/23174230/LW-Kingston-Mills.mp3"][/audio]