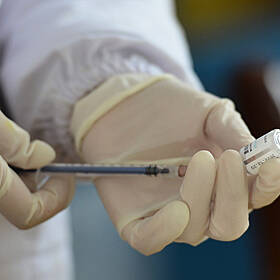 Are Public Health Officials Scaremongering When They Say A Fourth Wave Is On The Way?
7 April - 12 mins
Podcast Series
The Last Word with Matt Cooper
The Independent Scientific Advocacy Group has warned there is a high risk that Ireland is now entering its fourth wave of COVID-19, with a further risk of a fifth wave as a result of new variants.
In a conference held today, ISAG said that lockdown measures have not been effective enough to lead to a safe reopening of the country.
It added that the vaccine programme alone will neither quickly nor comprehensively give sufficient immunity to the population to prevent a fourth or fifth wave.
Is this scaremongering, or do we need a new approach?
To discuss this we were joined by Professor Anthony Staines, Chair of Health Systems in the School of Nursing and Human Sciences at Dublin City Univ...