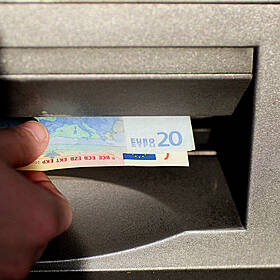 AIB And Bank Of Ireland To Sell Off ATMs
27 January - 9 mins
Podcast Series
The Last Word with Matt Cooper
AIB and Bank of Ireland are to sell around 1,000 ATMs between them, mainly those based in retail outlets.
Bank of Ireland will sell off 700 machines, while AIB are looking to sell almost 400. The move has sparked concerns that there may be an increase in fees for withdrawing cash from the machines.
Ian Guider, markets editor of The Business Post, joined us for the business news to discuss this and the following other stories:
Consumer confidence picks up as Brexit fears ease
Coronavirus fears hit global shares
Mike Ashley in talks to sell Newcastle United to Saudi Arabian consortium for £340 million
Listen to the interview in full by pressing the play button on this page.