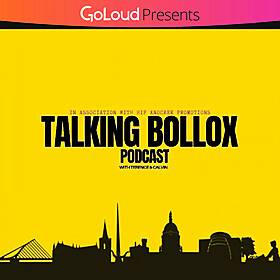 Episode 81 w/ John Kavanagh
7 July - 1 hour 55 mins
explicit
Podcast Series
Talking Bollox Podcast
John Kavanagh is known for becoming one of the most successful coaches in the MMA game - but his story was already a fascinating one long before he reached the UFC.
John tells us about how he started a back alley gym in Dublin when almost nobody knew what MMA was and through years of hard graft turned that into an an international success story.
And he tells us about how he turned a moment of adversity and pain into a new beginning, and why the lessons he learned from his own struggle can help anyone to transform their life. His outlook on life, from how we learn through our mistakes to how we can all chase excellence, is inspiring and one we can all take lessons from.