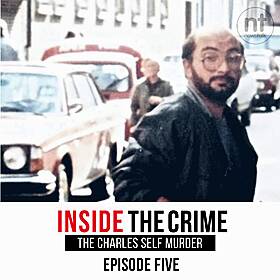 Episode 5: Bertie
6 December 2022 - 34 mins
Podcast Series
Inside the Crime
There's been one key character who keeps cropping up throughout this season: Bertie.
He was Charles' friend who was asleep in an upstairs bedroom the night of the murder. Bertie was the one to call 999 the following morning.
But it's hard to understand how he could have slept through a brutal assault happening right below him.
In this episode, we'll dig a little deeper into Bertie's story, his interactions with gardaí, and ask whether more attention could have been paid to just how much he knew about events that night.
We'll also review the crime scene with a cold case detective, who casts doubt about the original team's conclusions.
Subscribe now to make sure you don't miss a mom...