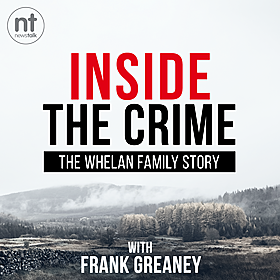 Podcast Series
Inside the Crime
In a new true crime series from Newstalk, Frank Greaney investigates the murders of Sharon Whelan and her young daughters Zarah and Nadia on Christmas morning 2008.
Episode 1 of Inside The Crime - The Whelan Family Story is released on Tuesday 23 November, with a new episode weekly.
Listen and subscribe to Inside the Crime on Apple Podcasts, Google Podcasts and Spotify now.
Download, listen and subscribe on the Newstalk App.