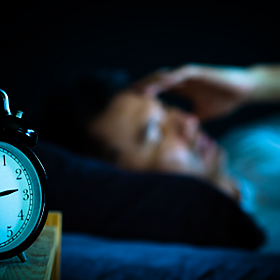 Six Ways To Banish Sleep Anxiety During This Stressful Time
6 April 2020 - 12 mins
Podcast Series
Dave Moore
Given the situation at the moment it's likely that a lot of us are struggling with our sleep.
Being away from our usual routines can cause our sleep patterns to get out of whack.
While stress plays a major role in disrupting sleep cycles.
Fiona Brennan joined Dermot & Dave to walk us through how we can deal with sleep anxiety.
Catch up by pressing the Listen button on this page.