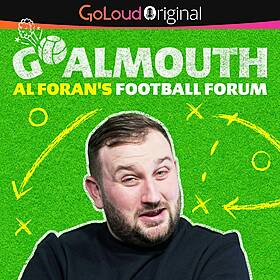 Episode 10 w/Stuart Foran - No More Pandering to Pogba and is the Quadruple is Over?
3 May 2022 - 44 mins
Podcast Series
Al Foran's Goalmouth
Al Foran brought his brought Stuart to the studio as this week's guest. A fellow die-hard Man United fan Stuart gives his take on the state of the club and his hopes for the incoming Erik Ten Hag reign. The lads also discuss the early Ballon D'Or front-runners and the Premier League relegation battle.