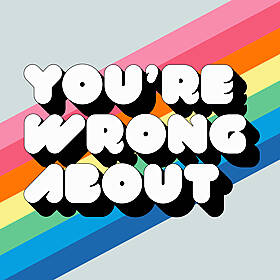 Online Shopping with Amanda Mull
3 October 2022 - 1 hour 15 mins
Podcast Series
You're Wrong About
Why is it so hard to find the one thing you need? The Atlantic's Amanda Mull is here to tell us the story of shopping, from the Silk Road to SHEIN hauls, and the story that emerges is one of workers turned against each other, and industrial byproducts reinvented as trends. 
Here's where to find Amanda:
The Atlantic
Twitter
Support us:
Bonus Episodes on Patreon
Bonus Episodes on Apple Podcasts
Donate on Paypal
Buy cute merch
Where else to find us:
Sarah's other show, You Are Good 
[YWA co-founder] Mike's other show, Maintenance Phase
Links:
https://www.theatlantic.com/author/amanda-mull/
https://twitter.com/amandamull
http://patreon.com/yourewrongabout
http://ap...