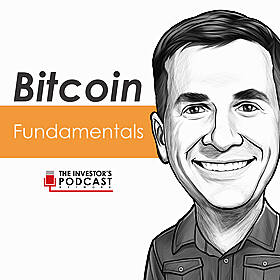 BTC042: Supply Chain Impacts & Bitcoin Discussion w/ Lyn Alden (Bitcoin Podcast)
8 September - 59 mins
Podcast Series
We Study Billionaires - The Investor's Podcast Network
IN THIS EPISODE, YOU'LL LEARN:
02:43 - What is causing the semiconductor issues?07:32 - The retreat of globalization15:50 - Why are we not seeing inflation in the other parts of the world?17:57 - What initially caught Lyn's interest with the supply chain issues?33:35 - The impacts on personal consumption spending39:56 - How does the infrastructure impact the markets moving forward?
*Disclaimer: Slight timestamp discrepancies may occur due to podcast platform differences.
BOOKS AND RESOURCES
Lyn Alden's article on Supply Chain ImpactsLyn Alden's premium newsletterKelly Evan's Chart about personal consumptionGet into a topic quickly, find new topics, and figure out which books you want to...