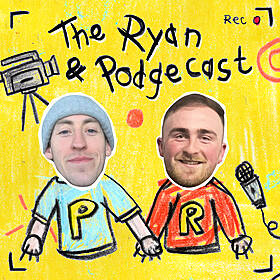 Episode 35 - Graham & Nathan
1 February - 1 hour 1 min
Podcast Series
The Ryan & Podgecast
Hello friends!
This week we were joined by the second most iconic Irish duo (after Ryan & Podge), Graham and Nathan!
The FM104 lads joined us to tell some jokes and to talk about drive time radio, the new TLC show Milf Manor and hair transplants!
This episode was a lot of fun so we hope you enjoy!
This episode is proudly sponsored by Jameson Irish Whiskey. Always drink responsibly.