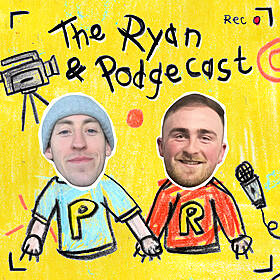 Episode 32 - New Year, New Season!
6 January - 56 mins
Podcast Series
The Ryan & Podgecast
Happy New Year! How's the form? Did you fill it out? 📝
We are back for season 2 of the Ryan & Podgecast and we're delighted to be kicking of the season with a catch-up!
We talked about how we spent our Christmas and New Year's and then we went through our A-Z of New Year's resolutions (there's 26 of them)!
This episode is proudly sponsored by Jameson Irish Whiskey.
be sure to follow our social channels for clips and updates on the podcast.