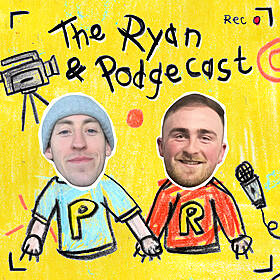 Episode 29 - Seán Burke
30 November 2022 - 49 mins
Podcast Series
The Ryan & Podgecast
On this week's episode, we welcome actor, comedian, impressionist and top bloke, Seán Burke to the studio!
We chat about life as an Irish comedian in London, how Seán pranked Pádraig Harrington and how he once showed off his muscles to The Rock and Kevin Hart...
It was an absolute pleasure to get to chat to one of the most talented comedians about some of the mad situations he has found himself during his career so far!
This episode is proudly sponsored by Jameson Irish Whiskey. 
Be sure to follow us on our socials @theryanandpodgecast!