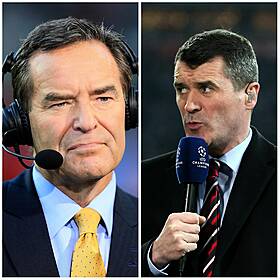 Gift Grub: Sky's Soccer Saturday Crew Practice For Premier League Return
4 August - 4 mins
Podcast Series
The Ian Dempsey Breakfast Show
The Premier League makes its return this weekend and Sky's Soccer Saturday crew have been rehearsing for the big day.
With no football to watch, the lads practiced their commentating on some of the big TV moments of the past week.
The Neighbours finale, Rebekah Vardy's TalkTV interview and Nancy Pelosi's visit to Taiwan were all up for debate.