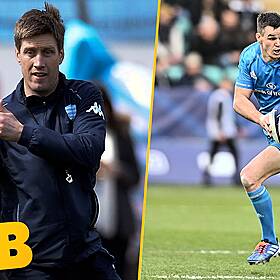 Gift Grub: ROG And Johnny Sexton Smack Talk Ahead Of Champions Cup Final
16 May - 3 mins
Podcast Series
The Ian Dempsey Breakfast Show
Leinster and La Rochelle were victorious in the Champions Cup semi-finals over the weekend and will face off in the final on May 28th.
ROG and Johnny Sexton represented the opposing teams on The Ian Dempsey Breakfast Show this morning.
[audio mp3="https://media.radiocms.net/uploads/2022/05/16114838/GIFT-Johnny-Sexton-ROG-Champions-Cup-160522.mp3"][/audio]
Needless to say, there was some tension in the air.
Catch all the Gift Grub fun by pressing the Play button above.