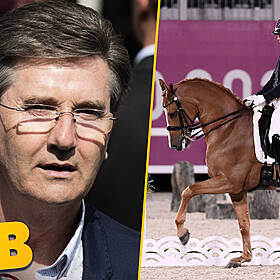 Gift Grub: Daniel O'Donnell Is Freaked Out By Olympic Equestrian Dressage
28 July - 6 mins
Podcast Series
The Ian Dempsey Breakfast Show
Daniel O'Donnell hasn't slept since the Olympics began - he's absolutely bet into the games.
On The Ian Dempsey Breakfast Show this morning, he took off some of RTÉ's Olympic commentators, and it turns out he's quite the mimic!
[audio mp3="https://media.radiocms.net/uploads/2021/07/28092320/Gift-Grub-28-July-Daniel-ODonnell-Olympics.mp3"][/audio]
Don't get him started on the Equestrian Dressage though. It has him totally freaked...
Catch all the Gift Grub fun by pressing the Play button above.