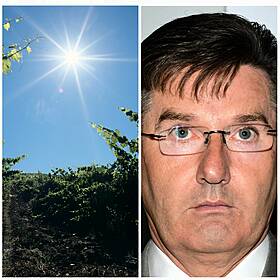 Gift Grub: Daniel O'Donnell Can't Stand The Heat
12 August - 3 mins
Podcast Series
The Ian Dempsey Breakfast Show
The heatwave rumbles on and on Gift Grub this morning, Ian checked in with some famous faces around the country to see how their coping.
Francis Brennan was loving life in Kerry, while Dáithí Ó Sé was sweating away in Galway.
Up in Donegal, Daniel O'Donnell hadn't a good word to say about the weather.