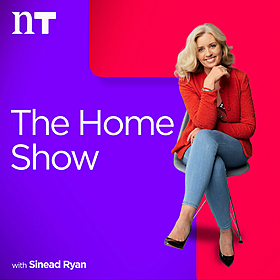 The history of Hook Lighthouse, the Timeless Antiques Fair & Maison et Objet with Jennifer Sheahan
16 September - 42 mins
Podcast Series
The Home Show with Sinead Ryan
This week on the Home Show Podcast:
The history of Hook Lighthouse with tour guide and general manager of Hook Lighthouse, Lorraine Murphy.
Is the housing crisis deterring employers from hiring staff outside of Ireland? Frank Morley, MD Corporate Care Relocation joins Sinead to discuss.
'The Timeless Antiques Fair' returns to the RDS in Dublin this weekend - Sinead is joined by one of the exhibitors, Rupert McBain, owner of McBain & Byrne.
And, Jennifer Sheahan is back from Paris where she attended Maison et Objet, one of the world's biggest interiors trade shows.