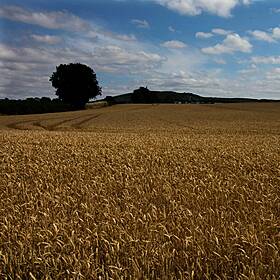 Agricultural innovations for the environment at the Ploughing Championships
22 September 2022 - 10 mins
Podcast Series
The Hard Shoulder Highlights
Many listeners are taking steps to reduce their carbon footprints, whether it's recycling more at home or purchasing an electric car.
We have been told in the Programme for Government that Ireland is committed to halving greenhouse gasses by 2030, and reaching net zero by 2050, at the latest.
One sector that tends to have the finger pointed at them for attributing to the climate crisis is agriculture.
We sent our reporter Josh Crosbie to the National Ploughing Championships to see what solutions are being developed.