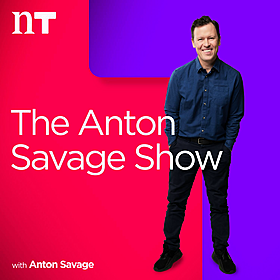 Podcast Series
The Anton Savage Show
Anton Savage presents a bright, lively and engaging current affairs magazine show to kickstart your weekend.
The programme features all the latest news, features and opinion along with conversations about the conversations you are having on a Saturday morning from 9-11am.
Listen and subscribe to The Anton Savage Show on Apple Podcasts and Spotify.
Download, listen and subscribe on the Newstalk App.  
You can also listen to Newstalk live on newstalk.com or on Alexa, by and asking: 'Alexa, play Newstalk'