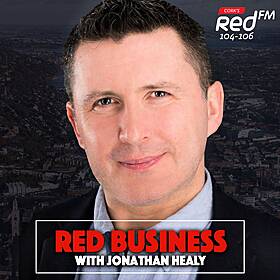 Episode 271 - Minister Simon Coveney
10 February - 22 mins
Podcast Series
Red Business | Cork's RedFM
After thousands of tech workers lost their jobs in recent weeks, there are fears over the viability of Ireland's tech sector.
Minister @SimonCoveney has been visiting with the big players in Silicon Valley this week.
In an exclusive interview with @JonathanHealy's #RedBusiness, he explains why he's less concerned about the recent announcements than he was.