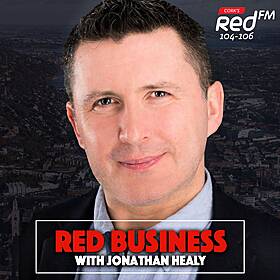 Episode 270 - Nano Nagle Place, Storytelling for Businesses & Canon Business Centre Munster
9 February - 20 mins
Podcast Series
Red Business | Cork's RedFM
On this week's Red Business podcast...
Jonathan Healy catches up with the new CEO of Nano Nagle Place, John Smith, who talks about plans for the centre and his own incredible career to date.
Consultant Trisha Norton explains why storytelling is important for businesses.
And CEO of Cantec Group, Greg Tuohy, talks about their partnership with Canon Ireland which has lead to the new Canon Business Centre Munster in Cork.