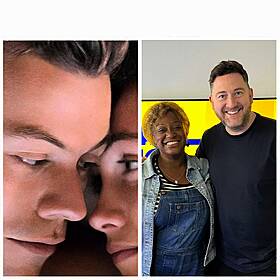 Don't Worry Darling! Colm Has His Movie Review, And Ray Meets Star Of Sister Act The Musical
22 September 2022 - 47 mins
Colm Boohig is in with his review of the new Harry Styles flick.
Plus, the fabulous Sandra Marvin (former star of Emmerdale and much more) pops into studio to tell Ray and the gang all about Sister Act: The Musical coming to the BGET and her acclaimed role of Deloris Van Cartier made famous by Whoopi Goldberg.
WARNING: This show features a Will Ferrell goat.