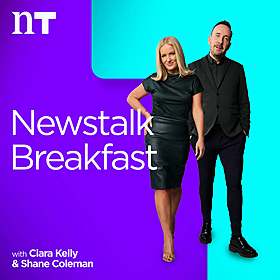 Newstalk Breakfast Highlights
Podcast Series
Newstalk Breakfast Highlights
Newstalk Breakfast brings you all the news you need to set you up for the day – from politics, business, sport, entertainment and everything in between. Shane Coleman and Ciara Kelly have all the stories that matter, every weekday from 7-9AM.
Listen and subscribe to Newstalk Breakfast Highlights on Apple Podcasts and Spotify.
Download, listen and subscribe on the Newstalk App.  
You can also listen to Newstalk live on newstalk.com or on Alexa, by and asking: 'Alexa, play Newstalk'