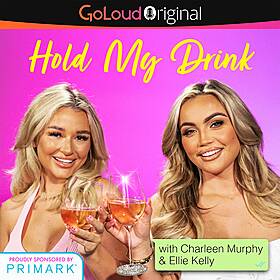 Hangover Tales and Tips #43
3 August - 1 hour
explicit
Podcast Series
Hold My Drink with Charleen and Ellie
What's the worst hangover you have ever experienced? Charleen and Ellie share their own stories - everything from hospitals, house parties and hanxiety.
The girls also have some helpful tips on how to combat a hangover. We've got your dilemmas help in Secrets From The Stalls.
What to do if you feel your co-worker is your soulmate, but you don't want to overstep a boundary with your boyfriend? How to feel if your boyfriend tells you that he is bi-curious? And what can you do if you have a low sex drive, but your partner has a high sex drive?