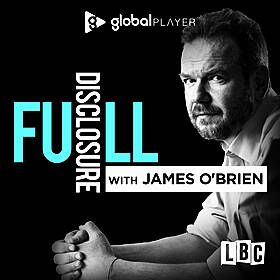 Introducing: Unprecedented
15 May - 3 mins
Podcast Series
Full Disclosure with James O'Brien
Brexit, Covid, Partygate, lockdowns, leaks, the war in Ukraine, a cost-of-living crisis and the scandals that plagued our politics. Guto Harri was in the room when the big decisions were made. In this podcast, expect unprecedented access behind the shiny black door of Number 10 Downing Street, during one of the most chaotic periods in British political history.  
Guto was Boris Johnson's Communications Chief. When he first walked over the Number 10 threshold, things weren't normal. A set of circumstances, scandals and chaos that will never be repeated. It was unprecedented. 
Episode one out now on Global Player.