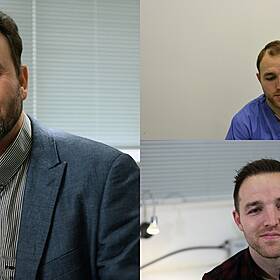 Everything You Need To Know About Hair Restoration
26 January 2022 - 24 mins
Podcast Series
Dave Moore
It's can be a sensitive topic for anyone but hair loss is a very real issue for thousands of people around the country.
[audio mp3="https://media.radiocms.net/uploads/2022/01/26113607/AndreNel_HairTransplant.mp3"][/audio]
In fact, the amount of people seeking treatment has increased dramatically since the beginning of lockdown according to one of Ireland's top hair restoration experts.
But how does it work, how much does it cost, and what are the results like?
Dermot and Dave were joined by Dr Andre Nel from HSW Clinic in Swords to answer your questions, and by Gareth who has undergone a hair transplant procedure.
You can find all the info by clicking play above