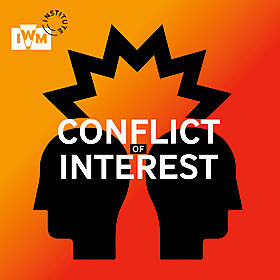 The Mau Mau Uprising, with Nikita Gill
27 April 2022 - 50 mins
Podcast Series
Conflict of Interest
The Mau Mau Uprising was another lesser-known conflict that took place during the end of the British Empire between Kenyan insurgents and British forces. We ask questions like, What does Mau Mau actually mean? What happened in Britain's detention camps? What was decolonisation? And what is the legacy of the conflict today? In this episode we were joined by renowned poet and writer Nikita Gill.
This episode contains references to racism and sexual violence in conflict. Some listeners may find descriptions distressing.
-----
CLIPS:
Excerpts from CNN 'UK settles with Mau Mau victims in Kenya' https://www.youtube.com/watch?v=izo4JSaQeWY&ab_channel=CNN
Excerpts from 'Mau-Mau (1955)...