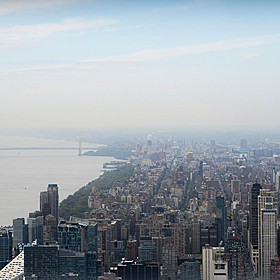 Orange skies as smoke shrouds New York City,
9 June - 3 mins
Podcast Series
Newstalk Breakfast Highlights
Smoke from Canadian wildfires continues to engulf US cities in a haze, disrupting flights, schools, and sports games.
The quality of air has become so bad in the past few days that now, the city has some of the worst air pollution in the world. Journalist based in New York, Harriet Alexander explained how bad things are there currently.