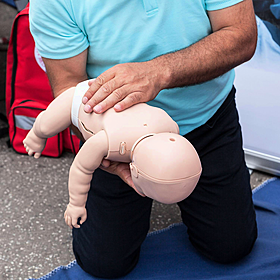 How to help a choking child
31 January - 9 mins
Podcast Series
Moncrieff Highlights
In recent days we have learned of two incidents where a child choking on their food tragically resulted in death.
How do you deal with a baby or young child who is choking and what are the main concerns a parent has?
Siobhan Butler, former paediatric nurse, who now runs First Aid for Everyone, joined Sean on the show to discuss...