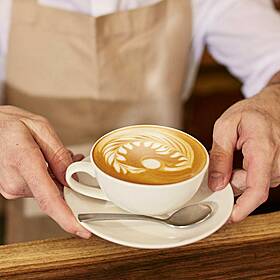 How much caffeine is in your coffee?
1 February - 16 mins
Podcast Series
Moncrieff Highlights
It has been discovered that the coffee with the most amount of caffeine in it is Costa's medium sized cappuccino which contains 325mg of caffeine, the same as 4 cans of Red Bull. Do you know how much caffeine you're drinking and why is there such disparity in coffee shops?
Sean was joined in studio by James McCormack, CEO of the Dublin Barista School to discuss...