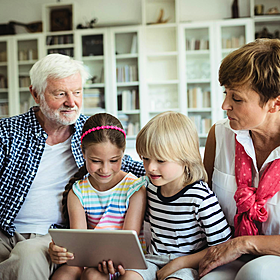 'A labour of love' - Should grandparents be paid for minding their grandchildren?
26 May - 30 mins
Podcast Series
Lunchtime Live Highlights
Writing in the Irish Independent today, Anne Atkins says the implication that a grandparent has nothing better to do with their time than provide free childcare – all day, every day – is downright demeaning.
Do you think grandparents should be paid for minding their own grandchildren?
Andrea was joined by listeners to discuss…