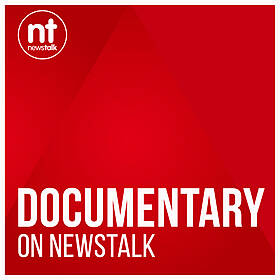 Blue Carbon, A Sea Story
16 December 2022 - 46 mins
Podcast Series
Documentary on Newstalk
The beauty, power and wonder of the sea as told by ex-fishermen, marine ecologists and environmental activists.
Producer Bairbre Flood takes to the sea with Colin Barnes, Cork Whale Watch, on an ethical whale and wildlife tour, and meets with volunteers with the Bantry Bay Protect Our Native Kelp Forest campaign, lobster fisherman Kieran O'Shea, and marine biologist Shazia Waheed.
Niall MacAllistar of Sea Kayaking With The Seals brings us out to explore Adrigole Harbour and Padraic Fogarty (Whittled Away: Ireland's Vanishing Nature) of the Irish Wildlife Trust explains what can be done to help protect the seas.
Produced by Bairbre Flood with funding from the Broadcasting Authority of Irel...