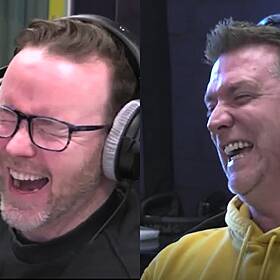 It's Almost Impossible Not To Laugh Along To These
13 January - 4 mins
Podcast Series
Dermot & Dave
The strangest laughs are always the funniest!
[audio mp3="https://media.radiocms.net/uploads/2022/01/13115606/DavesWorld_1301.mp3"][/audio]
Dave has claimed that this could be the funniest Dave's World that he has ever done and he could be right. Dave has come across a number of YouTube videos that contain some of the strangest laughs ever and they make for hilarious listening.
Here are some of the videos:
And it brought back memories of the time, Carina from Athy was on the show:
Click Play above and try not to laugh