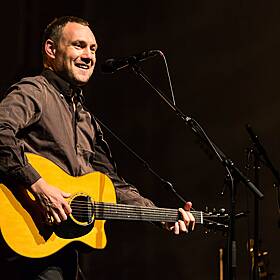 David Gray Expresses His Love For The Irish People
23 September 2022 - 11 mins
Podcast Series
Dermot & Dave
He is one of the country's most beloved musicians and he holds the coveted title of the biggest selling album ever in Ireland.
David Gray is an honorary Irish man at this stage and his album White Ladder is still a fan favourite in Ireland.
Earlier this year he played three sold-out shows at the Three Arena in Dublin, which were all recorded and feature as part of a new documentary for Sky Arts.
David joined Dermot and Dave to chat all about it.