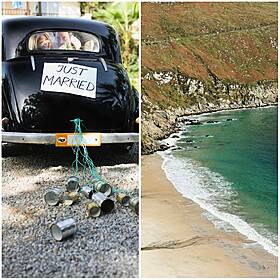 Wedding Walk-On Songs, Congratulating Achill, And An Audience Of One
10 August 2022 - 46 mins
Listener Caoimhe in Donegal was looking for some ideas for a walk-on song for her wedding in a couple of weeks, and there were some conversation starters with the suggestions.
After Keem Beach was named best beach in Ireland and the UK, Ray caught some people in Achill unawares when he phoned to congratulate them.
And Ray caught up with comedian Robin Grainger who performed his hour-long show at the Edinburgh Fringe to just one person.