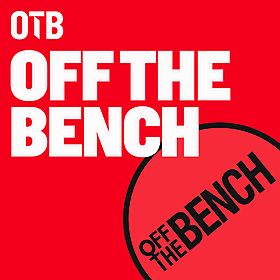 Rugby player Sorcha MacLaimhin on why her new group 'Mama Loves Sport' is so badly needed
20 August 2020 - 33 mins
Podcast Series
Off The Bench
We are joined this week by rugby player Sorcha MacLaimhin, who tells us why her support group 'Mama Loves Sport' is so badly needed by sporty mums.
Sorcha discusses why 'snapping back' - the desire to get back to a pre-pregnancy body shape - is a misplaced pressure on new mothers, and the information vacuum that sporty mums face going back to sport.
She also talks about why it is much harder for ordinary mums to get back into sport than professionals like Serena and Jessica Ennis.
Is post-maternity advice about returning to 'exercise' but rarely geared towards getting back into competitive sport?
Download the brand new OTB Sports App in the Play Store & App Store right now! We've got you...