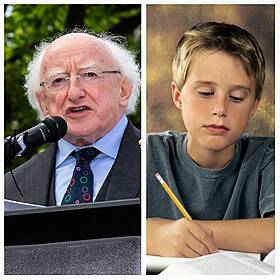 Gift Grub: Michael D Says 'No' To Homework!
23 January - 3 mins
Podcast Series
The Ian Dempsey Breakfast Show
President Michael D Higgins is a popular man at the best of times but he's about to be promoted to top dog by the children of Ireland. In a bold move, he has called for homework to be banned, to allow young people to engage in more creative pursuits outside of school hours. On this morning's Gift Grub, he joined Ian on the line to voice his opinions on the topic.