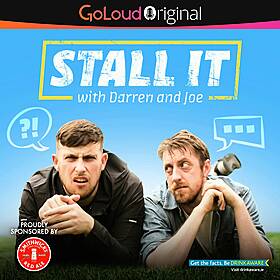 Ep 43: Darren's Hell Week
11 May - 50 mins
explicit
Podcast Series
Stall It with Darren and Joe
Darren has been asked to take up the challenge of Hell Week, and that gets Joe thinking every physical contest, from the Olympics down, should have one non-athlete competing, so the rest of us can fully appreciate excellence.
Joe has an idea for a reality TV show that pushes the boundaries of taste to their limit, and the lads begin planning their future in the energy drinks industry.
There's also a special appearance by Frankie of Meditations For the Anxious Mind, as we get to the bottom of how he and Joe have completed a body (and phone) swap.