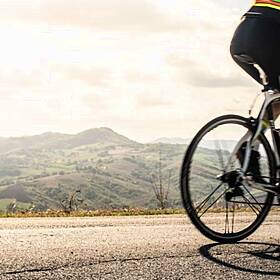 Can You Cycle 200km in 10 Days?
22 August 2020 - 9 mins
Podcast Series
Pumped Up Kicks
The All -Ireland cycle  is a fun and safe way to come together and raise funds for the National Breast Cancer Research Institute (NBCRI). The challenge is to cycle 200km between Friday Aug 28th and Sunday Sept 6th, 2020. Can you cycle an average of 20km a day? Prove it!
They expect club cyclists to target 450km, so once you get past 200km see how far you can go - every km counts! Your County needs you!
They will also create "live" leaderboards to track which County is winning the All Ireland Cycle, so get on your bike to help your County win the bragging rights!!
Eamon O`Muircheartaigh  physiotherapist and former GAA player is one of the key people involved in the initiative.  Anna and De...