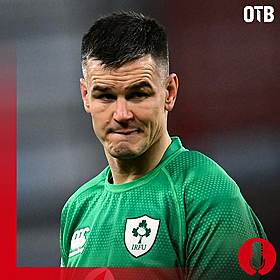 A Slight Tangent... | Irish fans priced out of sport, Johnny Sexton: Ireland's greatest?, Joe for the Late, Late Show!
21 March - 49 mins
Podcast Series
Off The Ball Daily
Joe Molloy was rejoined by Mick McCarthy, Will O'Callaghan and Arthur James O'Dea for another edition of A Slight Tangent on Off The Ball.
(01:00) Joe for the Late Late Show!
(06:00) Why Irish people love Andy Farrell so much.
(10:00) Johnny Sexton: Portrait of an Irish legend.
(25:00) Is Formula 1 all a cod?
(32:00) Horse racing and hypocrisy.
(37:00) Irish fans are being priced out of sport - it isn't fair.